China's Top Import Trading Partners
"
Authentic & Reliable Data
China has 124 import trading partners
Trusted by over 24,000+ Clients Since 24+ years
Available Offline & Online
Excel, Excel Dashboard, Auto Sync from Cloud, Online, Email, CD Rom
Dedicated Customer Support
"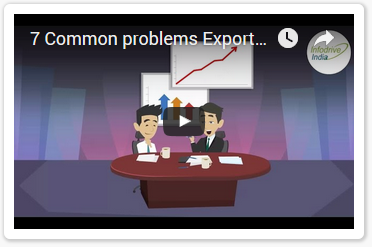 ---
China Import Trading Partner
During Jan-Mar-2018, China's total imports were US$ 475.0 Billion. The major trading partners of the China's import business were Republic of Korea, Japan, Taiwan, United States, Peoples Republic of China contributing about 16% of the total imports.

More useful and detailed information is available from drill down interactive charts below.
Which Country Imports to China? -Jan to Mar-2018
Where China Imports From?
Click to Explore
What we Buy ?
Top 10 Products
Netmap to view the movement of goods
Country of Origin

(Click Country name to find major products imported to that country )

2017-2018 Comparison

Jan-Mar 2017 US$ M

%

Jan-Mar-2018 US$ M

%

YOY Growth %

Other Africa
756,456
0%
3,143,600
0%
+315.57%
British Indian Ocean Territory
0
0%
1,539,202
0%
+100.0%
Anguilla
0
0%
11,022,542
0%
+100.0%
British Virgin Islands
11,820,953
0%
11,022,542
0%
-6.75%
Bahamas
278,805,610
0.01%
211,079,586
0.04%
-24.29%
Faroe Islands
2,034,688
0%
1,539,202
0%
-24.35%
Montenegro
132,412,424
0.01%
76,872,642
0.01%
-41.94%
Iceland
110,549,707
0%
57,936,510
0.01%
-47.59%
Bermuda
131,796,864
0.01%
67,099,708
0.01%
-49.09%
Brunei Darussalam
656,152,882
0.03%
333,180,586
0.06%
-49.22%
San Marino
5,454,521
0%
2,650,291
0%
-51.41%
Slovenia
2,893,978,554
0.13%
1,080,311,925
0.2%
-62.67%
New Caledonia
85,353,312
0%
31,229,185
0.01%
-63.41%
Bosnia And Herzegovina
78,439,104
0%
28,262,792
0.01%
-63.97%
Marshall Islands
3,084,565,159
0.14%
1,073,869,355
0.2%
-65.19%
Maldives
299,817,328
0.01%
104,283,488
0.02%
-65.22%
Central African Republic
13,080,759
0%
4,537,557
0%
-65.31%
Niger
97,991,074
0%
33,820,982
0.01%
-65.49%
Namibia
272,162,578
0.01%
93,428,587
0.02%
-65.67%
Chad
115,298,434
0.01%
38,582,384
0.01%
-66.54%
Armenia
141,373,083
0.01%
47,035,366
0.01%
-66.73%
Algeria
6,791,662,674
0.3%
2,198,502,691
0.4%
-67.63%
Greece
4,815,316,201
0.21%
1,553,953,470
0.29%
-67.73%
Zambia
714,661,795
0.03%
229,735,973
0.04%
-67.85%
Seychelles
49,062,800
0%
15,668,116
0%
-68.07%
Uzbekistan
2,766,834,382
0.12%
848,794,699
0.16%
-69.32%
Azerbaijan
387,998,090
0.02%
118,413,842
0.02%
-69.48%
Macedonia
77,827,401
0%
23,496,845
0%
-69.81%
Serbia
546,692,569
0.02%
162,880,886
0.03%
-70.21%
Ukraine
5,052,261,149
0.22%
1,473,936,580
0.27%
-70.83%
Saint Lucia
15,922,476
0%
4,599,556
0%
-71.11%
Sierra Leone
246,249,754
0.01%
71,131,711
0.01%
-71.11%
Mauritania
863,118,863
0.04%
246,842,340
0.05%
-71.4%
Myanmar
8,722,154,560
0.38%
2,484,589,882
0.46%
-71.51%
Democratic Republic Of Congo
1,477,603,863
0.07%
420,153,481
0.08%
-71.57%
Mali
336,975,401
0.01%
95,183,787
0.02%
-71.75%
Qatar
1,688,989,171
0.07%
475,648,357
0.09%
-71.84%
Bulgaria
1,169,602,152
0.05%
328,849,584
0.06%
-71.88%
Botswana
233,196,702
0.01%
64,745,343
0.01%
-72.24%
Aruba
24,651,993
0%
6,794,340
0%
-72.44%
Mozambique
1,326,194,619
0.06%
365,142,050
0.07%
-72.47%
Oman
2,348,969,932
0.1%
645,340,643
0.12%
-72.53%
Bahrain
904,922,586
0.04%
248,092,975
0.05%
-72.58%
Croatia
1,155,926,692
0.05%
315,421,171
0.06%
-72.71%
Romania
3,778,299,125
0.17%
1,028,243,652
0.19%
-72.79%
France
25,504,423,019
1.13%
6,926,865,776
1.27%
-72.84%
Morocco
3,193,995,772
0.14%
867,244,509
0.16%
-72.85%
Indonesia
34,890,880,234
1.54%
9,436,305,425
1.73%
-72.95%
Turkey
18,184,932,439
0.8%
4,914,635,415
0.9%
-72.97%
Denmark
6,503,474,721
0.29%
1,757,782,565
0.32%
-72.97%