China's Top Export Trading Partners
"
Authentic & Reliable Data
China has 124 export trading partners
Trusted by over 24,000+ Clients Since 24+ years
Available Offline & Online
Excel, Excel Dashboard, Auto Sync from Cloud, Online, Email, CD Rom
Dedicated Customer Support
"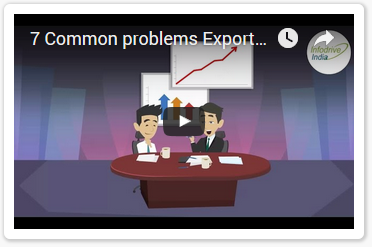 ---
China Export Trading Partner
During Jan-Mar-2018, China's total exports were US$ 545.1 Billion. The major trading partners of the China's export business were United States, Hong Kong, Japan, Republic of Korea, Viet Nam contributing about 15% of the total exports.

More useful and detailed information is available from drill down interactive charts below.
Where China Export? -Jan to Mar-2018
Where China Export?
Click to Explore
What we Sell ?
Top 10 Products
Netmap to view the movement of goods
Country of Destination

(Click Country name to find major products exported to that country )

2017-2018 Comparison

Jan-Mar 2017 US$ M

%

Jan-Mar-2018 US$ M

%

YOY Growth %

British Indian Ocean Territory
0
0%
51,225,638
0.01%
+100.0%
Sudan
575,825,656
0.03%
674,914,639
0.14%
+17.21%
Nicaragua
28,288,967
0%
28,423,564
0.01%
+0.48%
Niger
99,456,074
0.01%
97,903,354
0.02%
-1.56%
Uganda
33,388,243
0%
19,311,369
0%
-42.16%
Mauritius
21,888,016
0%
11,818,095
0%
-46.01%
Faroe Islands
99,866,500
0.01%
51,225,638
0.01%
-48.71%
Ethiopia
357,469,290
0.02%
146,018,300
0.03%
-59.15%
Democratic Republic Of Congo
6,959,244,896
0.39%
2,762,513,406
0.59%
-60.3%
Suriname
26,218,532
0%
10,261,406
0%
-60.86%
Gabon
2,235,450,589
0.13%
860,987,276
0.18%
-61.48%
El Salvador
114,192,654
0.01%
42,146,893
0.01%
-63.09%
Qatar
6,402,979,693
0.36%
2,355,075,553
0.5%
-63.22%
Moldova
33,941,631
0%
12,289,969
0%
-63.79%
Kuwait
8,929,675,458
0.5%
3,227,826,018
0.69%
-63.85%
Greenland
133,377,768
0.01%
48,030,344
0.01%
-63.99%
Honduras
23,004,580
0%
8,186,900
0%
-64.41%
Ecuador
1,117,743,411
0.06%
388,990,815
0.08%
-65.2%
Cameroon
556,272,501
0.03%
193,075,798
0.04%
-65.29%
Zimbabwe
873,123,938
0.05%
299,234,747
0.06%
-65.73%
Bosnia And Herzegovina
57,219,961
0%
19,267,485
0%
-66.33%
Egypt
1,330,528,935
0.07%
447,071,981
0.1%
-66.4%
Colombia
3,882,029,122
0.22%
1,301,777,261
0.28%
-66.47%
Chile
20,808,251,398
1.17%
6,903,069,299
1.48%
-66.83%
Israel
4,199,437,392
0.24%
1,385,958,596
0.3%
-67.0%
Lithuania
255,539,265
0.01%
84,171,800
0.02%
-67.06%
Morocco
643,199,771
0.04%
211,362,430
0.05%
-67.14%
Zambia
3,069,782,248
0.17%
994,309,275
0.21%
-67.61%
Saudi Arabia
31,818,896,247
1.79%
10,138,204,025
2.17%
-68.14%
New Zealand
9,336,147,147
0.53%
2,965,548,608
0.64%
-68.24%
Laos
1,207,944,838
0.07%
381,830,232
0.08%
-68.39%
Mozambique
528,299,835
0.03%
166,954,861
0.04%
-68.4%
Angola
20,047,971,635
1.13%
6,322,552,764
1.35%
-68.46%
Latvia
177,077,399
0.01%
55,218,413
0.01%
-68.82%
Russian Federation
40,838,352,682
2.3%
12,692,420,078
2.72%
-68.92%
Bulgaria
965,509,785
0.05%
299,465,909
0.06%
-68.98%
Indonesia
28,580,728,430
1.61%
8,796,578,368
1.88%
-69.22%
Pakistan
1,829,921,434
0.1%
560,541,032
0.12%
-69.37%
Nigeria
1,615,905,940
0.09%
492,959,314
0.11%
-69.49%
Iran
18,609,030,276
1.05%
5,652,605,176
1.21%
-69.62%
Sweden
7,869,845,253
0.44%
2,369,457,935
0.51%
-69.89%
Netherlands
11,097,388,481
0.62%
3,317,969,462
0.71%
-70.1%
Czech Republic
3,696,264,259
0.21%
1,104,209,296
0.24%
-70.13%
Greece
426,915,244
0.02%
127,067,530
0.03%
-70.24%
Ghana
1,840,456,322
0.1%
542,930,011
0.12%
-70.5%
Peru
13,091,847,486
0.74%
3,850,741,646
0.83%
-70.59%
Ireland
8,134,942,929
0.46%
2,382,832,222
0.51%
-70.71%
Oman
13,025,729,287
0.73%
3,759,329,705
0.81%
-71.14%
Viet Nam
40,479,995,629
2.28%
11,639,737,813
2.49%
-71.25%
Nepal
15,486,076
0%
4,402,713
0%
-71.57%