Sri Lanka's Top Import Trading Partners
"
Authentic & Reliable Data
Sri-lanka has 124 import trading partners
Trusted by over 24,000+ Clients Since 24+ years
Available Offline & Online
Excel, Excel Dashboard, Auto Sync from Cloud, Online, Email, CD Rom
Dedicated Customer Support
"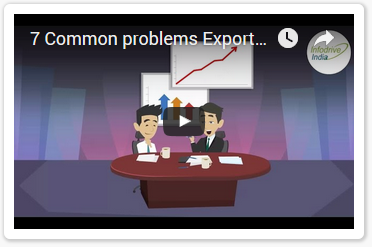 ---
Sri Lanka Import Trading Partner
During Jan-Jul-2018, Sri Lanka's total imports were US$ 13.0 Billion. The major trading partners of the Sri Lanka's import business were India, China, United Arab Emirates, Singapore, Japan contributing about 8% of the total imports.

More useful and detailed information is available from drill down interactive charts below.
Which Country Imports to Sri Lanka? -Jan to Jul-2018
Where Sri Lanka Imports From?
Click to Explore
What we Buy ?
Top 10 Products
Country of Origin

(Click Country name to find major products imported to that country )

2017-2018 Comparison

Jan-Jul 2017 US$ M

%

Jan-Jul-2018 US$ M

%

YOY Growth %

Myanmar
2,798,574
0.02%
5,636,497
0.05%
+101.41%
Korea
0
0%
10,142,634
0.09%
+100.0%
Singapore
1,613,510,471
11.54%
2,972,091,567
27.41%
+84.2%
Paraguay
262,646
0%
412,085
0%
+56.9%
China
446,610,090
3.19%
660,489,071
6.09%
+47.89%
Guinea
3,871,215
0.03%
5,227,446
0.05%
+35.03%
Georgia
2,656,309
0.02%
3,465,802
0.03%
+30.47%
Nigeria
4,601,728
0.03%
4,975,978
0.05%
+8.13%
Honduras
2,582,637
0.02%
2,686,026
0.02%
+4.0%
Croatia
1,085,218
0.01%
1,100,044
0.01%
+1.37%
South Africa
42,448,797
0.3%
42,806,318
0.39%
+0.84%
Hungary
34,116,695
0.24%
32,131,423
0.3%
-5.82%
Malta
488,758
0%
460,234
0%
-5.84%
Haiti
1,188,844
0.01%
1,112,938
0.01%
-6.38%
Austria
28,777,195
0.21%
25,889,840
0.24%
-10.03%
Mauritius
2,867,887
0.02%
2,561,662
0.02%
-10.68%
Syria
42,641,415
0.3%
35,798,411
0.33%
-16.05%
Serbia
574,866
0%
473,629
0%
-17.61%
Lithuania
4,222,480
0.03%
3,420,226
0.03%
-19.0%
Israel
76,524,711
0.55%
61,682,085
0.57%
-19.4%
Argentina
10,943,649
0.08%
8,607,197
0.08%
-21.35%
Peru
24,893,443
0.18%
19,043,728
0.18%
-23.5%
Portugal
10,673,706
0.08%
7,876,908
0.07%
-26.2%
Qatar
24,411,694
0.17%
17,927,397
0.17%
-26.56%
Morocco
7,242,509
0.05%
5,303,192
0.05%
-26.78%
Netherlands
228,278,762
1.63%
166,487,974
1.54%
-27.07%
Seychelles
5,568,211
0.04%
4,051,010
0.04%
-27.25%
Bulgaria
2,440,246
0.02%
1,765,021
0.02%
-27.67%
Estonia
6,346,178
0.05%
4,589,152
0.04%
-27.69%
Sweden
77,639,730
0.56%
55,835,043
0.51%
-28.08%
Kenya
18,439,000
0.13%
13,038,502
0.12%
-29.29%
Panama
11,803,026
0.08%
8,200,327
0.08%
-30.52%
United Kingdom
1,303,837,317
9.32%
898,004,137
8.28%
-31.13%
Egypt
23,049,685
0.16%
15,773,665
0.15%
-31.57%
France
205,930,986
1.47%
139,508,764
1.29%
-32.25%
Romania
10,100,177
0.07%
6,834,007
0.06%
-32.34%
Slovak Republic
35,942,357
0.26%
24,121,488
0.22%
-32.89%
Germany
591,359,184
4.23%
389,524,659
3.59%
-34.13%
Ireland
43,451,190
0.31%
28,602,394
0.26%
-34.17%
Brazil
54,861,086
0.39%
35,790,748
0.33%
-34.76%
Mexico
175,123,029
1.25%
113,567,066
1.05%
-35.15%
Japan
226,905,272
1.62%
146,786,336
1.35%
-35.31%
Switzerland
112,727,493
0.81%
72,761,467
0.67%
-35.45%
Saudi Arabia
80,876,704
0.58%
51,330,816
0.47%
-36.53%
Ecuador
9,837,235
0.07%
6,242,552
0.06%
-36.54%
Italy
527,993,515
3.77%
334,511,235
3.08%
-36.64%
Spain
81,418,416
0.58%
51,313,897
0.47%
-36.98%
Iraq
147,906,382
1.06%
91,323,269
0.84%
-38.26%
Thailand
54,271,108
0.39%
33,439,148
0.31%
-38.38%
Oman
11,375,409
0.08%
6,977,587
0.06%
-38.66%