Sri Lanka's Top Export Trading Partners
"
Authentic & Reliable Data
Sri-lanka has 124 export trading partners
Trusted by over 24,000+ Clients Since 24+ years
Available Offline & Online
Excel, Excel Dashboard, Auto Sync from Cloud, Online, Email, CD Rom
Dedicated Customer Support
"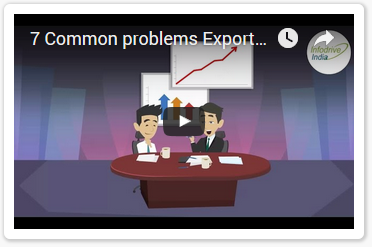 ---
Sri Lanka Export Trading Partner
During Jan-Jul-2018, Sri Lanka's total exports were US$ 10.9 Billion. The major trading partners of the Sri Lanka's export business were United States, United Kingdom, India, Germany, Singapore contributing about 5% of the total exports.

More useful and detailed information is available from drill down interactive charts below.
Where Sri Lanka Export? -Jan to Jul-2018
Where Sri Lanka Export?
Click to Explore
What we Sell ?
Top 10 Products
Country of Destination

(Click Country name to find major products exported to that country )

2017-2018 Comparison

Jan-Jul 2017 US$ M

%

Jan-Jul-2018 US$ M

%

YOY Growth %

Qatar
23,191,209
0.11%
69,621,931
0.54%
+200.21%
Bahrain
15,759,777
0.07%
26,597,722
0.2%
+68.77%
Saudi Arabia
103,565,185
0.49%
162,722,574
1.25%
+57.12%
Swaziland
2,207,346
0.01%
3,335,771
0.03%
+51.12%
Mongolia
46,437
0%
66,087
0%
+42.31%
Lithuania
16,942,996
0.08%
23,672,973
0.18%
+39.72%
Latvia
458,368
0%
562,296
0%
+22.67%
Cambodia
615,136
0%
704,587
0.01%
+14.54%
Japan
888,545,568
4.22%
975,324,083
7.51%
+9.77%
Philippines
23,744,520
0.11%
25,986,206
0.2%
+9.44%
Poland
37,195,633
0.18%
39,085,690
0.3%
+5.08%
Portugal
6,488,234
0.03%
6,640,021
0.05%
+2.34%
Slovenia
3,290,909
0.02%
3,080,641
0.02%
-6.39%
Chile
5,611,076
0.03%
5,213,825
0.04%
-7.08%
United Kingdom
288,907,879
1.37%
259,032,634
1.99%
-10.34%
Egypt
22,883,733
0.11%
19,825,759
0.15%
-13.36%
Iran
8,520,995
0.04%
7,327,321
0.06%
-14.01%
Greece
5,677,002
0.03%
4,630,503
0.04%
-18.43%
Pakistan
317,470,269
1.51%
257,896,209
1.99%
-18.77%
Malaysia
617,704,598
2.93%
499,817,276
3.85%
-19.08%
France
134,861,906
0.64%
106,556,487
0.82%
-20.99%
Belgium
94,156,353
0.45%
70,076,190
0.54%
-25.57%
Maldives
168,825,556
0.8%
121,477,873
0.94%
-28.05%
Denmark
44,574,095
0.21%
30,970,573
0.24%
-30.52%
Finland
6,762,695
0.03%
4,644,570
0.04%
-31.32%
United Arab Emirates
2,012,156,734
9.55%
1,378,937,661
10.62%
-31.47%
Cyprus
2,329,627
0.01%
1,582,287
0.01%
-32.08%
Norway
8,389,777
0.04%
5,528,364
0.04%
-34.11%
Republic Of Korea
289,470,820
1.37%
188,901,391
1.45%
-34.74%
Netherlands
130,398,965
0.62%
84,309,351
0.65%
-35.35%
Canada
259,224,148
1.23%
167,517,145
1.29%
-35.38%
Hungary
6,393,137
0.03%
4,118,718
0.03%
-35.58%
Thailand
448,418,684
2.13%
279,281,594
2.15%
-37.72%
New Zealand
278,310,762
1.32%
171,693,804
1.32%
-38.31%
Taiwan Province Of China
414,129,402
1.97%
250,119,916
1.93%
-39.6%
Italy
283,938,542
1.35%
169,793,859
1.31%
-40.2%
China
3,279,928,453
15.57%
1,961,161,620
15.1%
-40.21%
Switzerland
234,443,265
1.11%
138,334,600
1.07%
-40.99%
Singapore
1,999,309,418
9.49%
1,179,605,637
9.08%
-41.0%
Indonesia
289,602,392
1.37%
170,848,807
1.32%
-41.01%
Germany
413,804,970
1.96%
236,760,845
1.82%
-42.78%
Austria
57,243,164
0.27%
31,922,418
0.25%
-44.23%
Hong Kong
860,414,248
4.09%
472,231,472
3.64%
-45.12%
South Africa
246,278,059
1.17%
134,248,652
1.03%
-45.49%
India
4,305,537,590
20.44%
2,345,123,229
18.06%
-45.53%
Turkey
78,456,876
0.37%
42,094,942
0.32%
-46.35%
Mexico
10,838,214
0.05%
5,785,699
0.04%
-46.62%
Oman
68,361,709
0.32%
34,832,988
0.27%
-49.05%
Viet Nam
240,182,875
1.14%
122,312,889
0.94%
-49.08%
Israel
66,097,490
0.31%
33,328,057
0.26%
-49.58%