Romania's Top Import Trading Partners
"
Authentic & Reliable Data
Romania has 124 import trading partners
Trusted by over 24,000+ Clients Since 24+ years
Available Offline & Online
Excel, Excel Dashboard, Auto Sync from Cloud, Online, Email, CD Rom
Dedicated Customer Support
"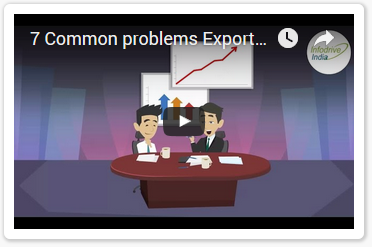 ---
Romania Import Trading Partner
During Jan-Nov-2018, Romania's total imports were US$ 90.8 Billion. The major trading partners of the Romania's import business were Germany, Italy, Hungary, Poland, China contributing about 4% of the total imports.

More useful and detailed information is available from drill down interactive charts below.
Which Country Imports to Romania? -Jan to Nov-2018
Where Romania Imports From?
Click to Explore
What we Buy ?
Top 10 Products
OriginCountry

(Click Country name to find major products imported to that country )

2017-2018 Comparison

Jan-Nov 2017 US$ M

%

Jan-Nov-2018 US$ M

%

YOY Growth %

Angola
6,168,598
0.01%
29,757,366
0.04%
+382.4%
Bangladesh
3,445,168
0%
14,684,198
0.02%
+326.23%
Armenia
3,168,729
0%
10,410,641
0.01%
+228.54%
Philippines
8,359,311
0.01%
19,232,787
0.03%
+130.08%
Kenya
5,121,512
0.01%
10,848,175
0.01%
+111.82%
Tunisia
89,162,069
0.11%
179,337,338
0.24%
+101.14%
Brunei
388,026
0%
761,878
0%
+96.35%
Cambodia
1,551,478
0%
2,999,463
0%
+93.33%
Uzbekistan
11,080,861
0.01%
19,262,540
0.03%
+73.84%
Paraguay
713,134
0%
1,167,936
0%
+63.78%
Norway
382,910,255
0.47%
624,684,165
0.85%
+63.14%
Luxembourg
17,906,282
0.02%
27,782,643
0.04%
+55.16%
Kazakhstan
34,043,035
0.04%
49,856,021
0.07%
+46.45%
Egypt
534,202,558
0.65%
760,601,111
1.03%
+42.38%
Malta
19,075,726
0.02%
26,340,830
0.04%
+38.09%
Hong Kong
75,865,521
0.09%
99,513,566
0.13%
+31.17%
Montenegro
32,211,457
0.04%
41,384,087
0.06%
+28.48%
Macao
362,057
0%
463,364
0%
+27.98%
Croatia
207,232,923
0.25%
263,406,942
0.36%
+27.11%
Lithuania
82,610,388
0.1%
104,507,166
0.14%
+26.51%
Oman
32,445,917
0.04%
40,469,794
0.05%
+24.73%
N Det Intra
368,032
0%
456,695
0%
+24.09%
Liechtenstein
3,241,271
0%
3,981,383
0.01%
+22.83%
Argentina
34,749,715
0.04%
42,234,419
0.06%
+21.54%
Cyprus
63,490,136
0.08%
75,850,344
0.1%
+19.47%
Senegal
6,750,361
0.01%
8,024,595
0.01%
+18.88%
Slovakia
1,181,432,531
1.44%
1,386,331,214
1.88%
+17.34%
Estonia
67,874,916
0.08%
79,291,496
0.11%
+16.82%
For Jrep Mac
235,200,873
0.29%
273,228,957
0.37%
+16.17%
Sierra Leone
1,404,045
0%
1,628,368
0%
+15.98%
Iceland
9,788,960
0.01%
11,276,578
0.02%
+15.2%
Qatar
27,276,410
0.03%
31,107,518
0.04%
+14.05%
Spain
2,086,936,333
2.54%
2,360,171,089
3.19%
+13.09%
Pakistan
34,629,692
0.04%
39,046,516
0.05%
+12.75%
France
4,704,766,182
5.72%
5,276,757,392
7.14%
+12.16%
Czech Republic
1,980,596,869
2.41%
2,219,294,246
3%
+12.05%
United Kingdom
2,842,222,069
3.46%
3,172,575,279
4.29%
+11.62%
Denmark
289,821,929
0.35%
321,348,214
0.43%
+10.88%
Poland
2,167,989,751
2.64%
2,400,931,784
3.25%
+10.74%
Italy
7,625,488,854
9.28%
8,443,306,653
11.43%
+10.72%
Germany
15,917,399,396
19.36%
17,573,579,644
23.79%
+10.4%
Greece
993,389,552
1.21%
1,094,479,652
1.48%
+10.18%
Netherlands
1,801,182,690
2.19%
1,951,293,108
2.64%
+8.33%
Sweden
604,671,091
0.74%
653,351,166
0.88%
+8.05%
Nigeria
34,828,027
0.04%
37,555,863
0.05%
+7.83%
Austria
1,608,875,805
1.96%
1,732,279,182
2.34%
+7.67%
Hungary
3,250,888,005
3.95%
3,463,576,604
4.69%
+6.54%
Bulgaria
2,272,539,572
2.76%
2,385,321,243
3.23%
+4.96%
Malaysia
16,682,263
0.02%
17,397,275
0.02%
+4.29%
Libyan Arab Jamahiriya
180,477,174
0.22%
185,835,818
0.25%
+2.97%