Romania's Fastest Import Products
Authentic & Reliable Data
Romania has 124 import trading partners
Trusted by over 24,000+ Clients Since 24+ years
Available Offline & Online
Excel, Excel Dashboard, Auto Sync from Cloud, Online, Email, CD Rom
Dedicated Customer Support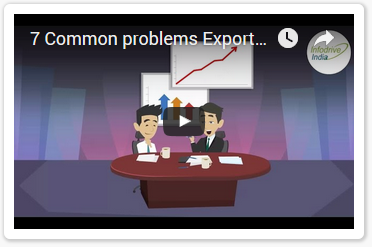 ---
Romania Fastest Growing Import Products
Finding an Ideal Import product, is about finding products with high growth rate and high profit margins. New Products generally allow you that, going by growth rate, we can easily find the hidden low hanging fruits.
Top 5fastest growing products Imported in Romania
PUBLIC-TRANSPORT TYPE PASSENGER MOTOR VEHICLES with a growth rate of 93.38% MACHINE-TOOLS FOR PLANING,SHAPING,GEAR CUTTING ELSEWHERE SPECIFIED with a growth rate of 90.88% SELF-PROPELLED BULLDOZERS,GRADERS,LEVELLERS,SCRAPERS,EXCAVATORS,SHOVELS... with a growth rate of 82.98% MACHINERY FOR SORTING,SCREENING,AGGLOMERATING,FORMING FOUNDRY MOULDS with a growth rate of 82.0% HARVESTING,THRESHING,SORTING,GRADING MACHINERY EXCEPT IN HEADING 84.37 with a growth rate of 76.76% FLAT-ROLLED PRODUCTS OF OTHER ALLOY STEEL,OF A WIDTH OF LESS THAN 600MM with a growth rate of 66.53% are among the products with the highest growth rate.The whole list is mentioned below:
[List of Top 5 fastest growing products imported from Romania and other details]
How many importers are available in product category?
Top Products Imported to Romania

(Click on Product to shipments details of each product)

2,017-2018 Comparison

Jan-Nov 2,017 US$ M

%

Jan-Nov 2018 US$ M

%

YOY Growth %

PUBLIC-TRANSPORT TYPE PASSENGER MOTOR VEHICLES
74,564,080
0.14%
144,191,653
0.25%
+93.38%
MACHINE-TOOLS FOR PLANING,SHAPING,GEAR CUTTING ELSEWHERE SPECIFIED
10,794,974
0.02%
20,605,706
0.04%
+90.88%
SELF-PROPELLED BULLDOZERS,GRADERS,LEVELLERS,SCRAPERS,EXCAVATORS,SHOVELS...
87,858,327
0.17%
160,758,781
0.28%
+82.98%
MACHINERY FOR SORTING,SCREENING,AGGLOMERATING,FORMING FOUNDRY MOULDS
51,885,908
0.1%
94,433,222
0.16%
+82.0%
HARVESTING,THRESHING,SORTING,GRADING MACHINERY EXCEPT IN HEADING 84.37
158,574,702
0.31%
280,290,567
0.49%
+76.76%
FLAT-ROLLED PRODUCTS OF OTHER ALLOY STEEL,OF A WIDTH OF LESS THAN 600MM
22,335,963
0.04%
37,195,112
0.06%
+66.53%
MACHINE-TOOLS FOR WORKING METAL BY FORGOING,NOT SPECIFIED ABOVE
70,387,673
0.14%
113,563,858
0.2%
+61.34%
CRUSTACEANS, MOLLUSCS AND OTHER AQUATIC INVERTEBRATES, PREPARED OR PRESERVED.
9,469,610
0.02%
15,072,941
0.03%
+59.17%
HETEROCYCLIC COMPOUNDS WITH NITROGEN HETERO-ATOM(S) ONLY/ NUCLEIC ACIDS
66,580,623
0.13%
104,093,891
0.18%
+56.34%
LIVE FISH
4,715,981
0.01%
7,317,484
0.01%
+55.16%
HALOGENATED DERIVATIVES OF HYDROCARBONS
5,061,413
0.01%
7,704,427
0.01%
+52.22%
MOTOCYCLES,MOTOR FITTED CYCLES,WITH OR WITHOUT SIDE-CARS
20,281,159
0.04%
30,215,053
0.05%
+48.98%
CUT FLOWERS AND FLOWER BUDS FOR ORNAMENTAL PURPOSES, FRESH, DRIED...ETC
35,032,553
0.07%
51,401,606
0.09%
+46.73%
FLOAT GLASS,SURFACE GROUND/POLISHED,IN SHEETS
56,700,642
0.11%
82,784,358
0.14%
+46.0%
TRACK-SUITS, SKI-SUITS AND SWIMWEAR, KNITTED OR CROCHETED
13,614,829
0.03%
19,508,344
0.03%
+43.29%
MOTOR VEHICLES FOR THE TRANSPORT OF GOODS
471,914,729
0.91%
669,575,541
1.16%
+41.88%
SPARK-IGNITION RECIPROCATING OR ROTARY INTERNAL COMBUSTION PISTON ENGINES
160,435,100
0.31%
227,000,556
0.39%
+41.49%
TRACTORS(OTHER THAN TRACTORS OF HEADING 87.09)
559,264,835
1.08%
787,128,267
1.37%
+40.74%
WATERS, INCLUDING MINERAL WATERS AND AERATED WATERS, CONTAINING ADDED SUGAR OR OTHER SWEETENING MATTER OR FLAVOURED, AND OTHER NON-ALCOHOLIC BEVERAGES, NOT INCLUDING FRUIT OR VEGETABLE JUICES OF HEADING NO. 20.09.
82,751,871
0.16%
116,407,359
0.2%
+40.67%
TRAILLERS/OTHER VEHICLES,NOT MECHANICALLY PROPELLED/PARTS THEREOF
202,283,136
0.39%
283,928,483
0.49%
+40.36%
INSTRUMENTS,APPARATUS FOR MEASURING EXCLUDING HEADINGS 90.14,15,28/32
141,264,124
0.27%
197,000,248
0.34%
+39.46%
AGRI,HORTI,FORESTRY MACHINERY FOR SOIL PREPARATION,CULTIVATION/LAWN ROLLER
160,253,074
0.31%
222,875,325
0.39%
+39.08%
MECHANICAL APPLIANCES FOR PROJECTING,STEM,SAND BLASTING MACHINES ETC.
97,666,733
0.19%
133,718,589
0.23%
+36.91%
PROVITAMINS AND VITAMINS, DERIVATIVES THEREOF USED AS VITAMINS, ETC
18,330,943
0.04%
25,076,295
0.04%
+36.8%
APPARATUS BASED ON THE USE OF X-RAYS,TREATMENT TABLES,CHAIRS,AND THE LIKE
37,768,963
0.07%
51,573,403
0.09%
+36.55%
ALUMINIUM PLATES, SHEETS AND STRIP, >0.2MM THICK
112,314,940
0.22%
152,637,739
0.27%
+35.9%
WOOD SAWN OR CHIPPED LENGTHWISE, SLICED OR PEELED, >6MM THICK
101,970,672
0.2%
138,399,895
0.24%
+35.73%
PLAITS, ETC/ PLAITING MATERIALS, ETC, WOVEN, IN SHEET FORM
704,970
0%
949,281
0.0%
+34.66%
OTHER BARS AND RODS OF IRON OR NON-ALLOY STEEL, NOT FURTHER WORKED THAN FORGED, HOT-ROLLED, HOT-DRAWN OR HOT-EXTRUDED, BUT INCLUDING THOSE TWISTED AFTER ROLLING.
228,478,582
0.44%
307,605,597
0.53%
+34.63%
OTHER LIVE PLANTS, CUTTINGS AND SLIPS, MUSHROOM SPAWN
63,744,940
0.12%
85,233,074
0.15%
+33.71%
BARS AND RODS, HOT-ROLLED,IN IRREGULARY WOUND COILS, OF IRON/NON-ALLOY STEEL
260,845,226
0.51%
348,315,970
0.6%
+33.53%
OTHER FIXED VEGETABLE FATS AND OILS (INCL. JOJOBA OIL) AND FRACTIONS
5,286,673
0.01%
7,041,525
0.01%
+33.19%
SEATS WHETHER OR NOT CONVERTIBLE INTO BEDS,AND PARTS THEREOF
234,825,256
0.45%
312,697,179
0.54%
+33.16%
ALL OTHER DRY CLEANING MACHINES OTHER THAN MACHINESOF HEADING 84.50
29,803,498
0.06%
39,495,522
0.07%
+32.52%
OTHER LIFTING,HANDLING,LOADING,UNLOADING MACHINERY(LIFTS,ESCALATORS,ETC.)
124,842,967
0.24%
165,302,513
0.29%
+32.41%
CRUSTACEANS LIVE, FRESH, CHILLED OR FROZEN; SMOKED; COOKED, STEAMING OR BOILING
11,448,978
0.02%
14,986,508
0.03%
+30.9%
OPTICAL FIBRES,OPTICALFIBRE BUNDLES,OTHER THAN THOSE OF 85.44 ETC..
59,438,809
0.12%
77,708,259
0.13%
+30.74%
ARTICLES,EQUIPMENTS FOR GYMNASTICS,ATHLETICS,OTHERS NOT ELSEWHERE NOTED
71,054,650
0.14%
92,677,887
0.16%
+30.43%
CELLULOSE AND ITS CHEMICAL DERIVATIVES, NES, IN PRIMARY FORMS
24,341,714
0.05%
31,707,691
0.06%
+30.26%
AMINE-FUNCTION COMPOUNDS
12,090,386
0.02%
15,653,734
0.03%
+29.47%
SCREWS,BOLTS,NUTS,SCREW-HOOKS,RIVETS,SIMILAR ARTICLES OF IRON OR STEEL
425,451,592
0.82%
548,845,902
0.95%
+29.0%
PARTS,ACCESSORIES SUITABLE FOR THE MACHINES IN HEADING 84.56,84.65
136,065,764
0.26%
173,495,800
0.3%
+27.51%
MILLSTONES,GRINDSTONES,GRINDING WHEELS AND THE LIKE AND PARTS THEREOF
26,782,200
0.05%
34,139,530
0.06%
+27.47%
WEIGHING MACHINES OF ALL KINDS,WEIGHT OPERATED COUNTING,CHECKING MACHINES
18,113,702
0.04%
23,086,977
0.04%
+27.46%
ELECTRICAL CAPACITORS,FIXED,VARIABLE OR ADJUSTABLE(PRE-SET)
190,691,002
0.37%
242,439,805
0.42%
+27.14%
TANNED OR DRESSED FURSKINS (EXCL. 43.03)
2,511,323
0%
3,166,753
0.01%
+26.1%
WIRE OF IRON OR NON-ALLOY STEEL
123,089,796
0.24%
154,861,516
0.27%
+25.81%
PARTS AND ACCESSORIES OF THE MOTOR VEHICLES OF HEADINGS 87.01 TO 87.05
3,296,150,195
6.38%
4,146,068,136
7.2%
+25.79%
ACCESSARY PARTS SUTIABLE FOR MACHINERY OF HEADINGS 84.25 AND 84.30
147,656,334
0.29%
185,185,989
0.32%
+25.42%
SULPHATES/ ALUMS/ PEROXOSULPHATES (PERSULPHATES)
18,017,577
0.03%
22,531,537
0.04%
+25.05%