Romania's Top Export Trading Partners
"
Authentic & Reliable Data
Romania has 124 export trading partners
Trusted by over 24,000+ Clients Since 24+ years
Available Offline & Online
Excel, Excel Dashboard, Auto Sync from Cloud, Online, Email, CD Rom
Dedicated Customer Support
"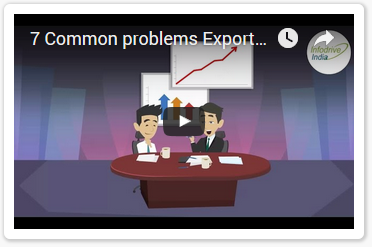 ---
Romania Export Trading Partner
During Jan-Nov-2018, Romania's total exports were US$ 74.7 Billion. The major trading partners of the Romania's export business were Germany, Italy, France, Hungary, United Kingdom contributing about 5% of the total exports.

More useful and detailed information is available from drill down interactive charts below.
Where Romania Export? -Jan to Nov-2018
Where Romania Export?
Click to Explore
What we Sell ?
Top 10 Products
DestinationCountry

(Click Country name to find major products exported to that country )

2017-2018 Comparison

Jan-Nov 2017 US$ M

%

Jan-Nov-2018 US$ M

%

YOY Growth %

Singapore
26,756,714
0.03%
51,855,638
0.06%
+93.8%
Kenya
2,529,668
0%
4,301,419
0%
+70.04%
Saudi Arabia
13,550,798
0.01%
21,325,873
0.02%
+57.38%
Kosovo
1,685,366
0%
2,478,552
0%
+47.06%
Croatia
159,345,992
0.16%
228,936,581
0.26%
+43.67%
Chile
4,794,966
0%
6,438,194
0.01%
+34.27%
Slovenia
560,013,418
0.58%
710,557,852
0.79%
+26.88%
Lithuania
89,234,304
0.09%
111,830,507
0.13%
+25.32%
India
356,984,651
0.37%
446,298,837
0.5%
+25.02%
Thailand
175,308,204
0.18%
215,807,424
0.24%
+23.1%
Ireland
397,334,593
0.41%
482,747,672
0.54%
+21.5%
Lebanon
2,730,496
0%
3,315,966
0%
+21.44%
Cyprus
39,843,112
0.04%
48,214,515
0.05%
+21.01%
Mexico
139,772,170
0.14%
166,958,815
0.19%
+19.45%
N Det Intra
1,491,846
0%
1,777,008
0%
+19.11%
Estonia
112,342,692
0.12%
130,480,069
0.15%
+16.14%
United Arab Emirates
61,412,132
0.06%
70,556,436
0.08%
+14.89%
Latvia
24,453,926
0.03%
27,639,314
0.03%
+13.03%
Luxembourg
145,400,754
0.15%
162,326,961
0.18%
+11.64%
Poland
4,531,786,538
4.67%
5,057,544,693
5.66%
+11.6%
Czech Republic
2,412,527,615
2.48%
2,679,073,234
3%
+11.05%
Belgium
1,970,337,109
2.03%
2,187,454,342
2.45%
+11.02%
Finland
180,479,906
0.19%
199,594,079
0.22%
+10.59%
Serbia
749,468,263
0.77%
828,632,019
0.93%
+10.56%
Germany
16,669,328,884
17.17%
18,378,460,871
20.55%
+10.25%
Bangladesh
34,452,183
0.04%
37,828,885
0.04%
+9.8%
Greece
961,926,691
0.99%
1,054,483,517
1.18%
+9.62%
Russia
3,076,309,458
3.17%
3,372,000,042
3.77%
+9.61%
Bulgaria
2,337,866,235
2.41%
2,558,304,595
2.86%
+9.43%
Turkey
3,549,397,686
3.66%
3,862,127,515
4.32%
+8.81%
Brazil
362,927,317
0.37%
393,214,748
0.44%
+8.35%
Sweden
466,193,259
0.48%
504,479,722
0.56%
+8.21%
Portugal
418,389,555
0.43%
452,341,549
0.51%
+8.11%
Kazakhstan
1,353,218,118
1.39%
1,459,170,252
1.63%
+7.83%
Spain
2,235,736,338
2.3%
2,410,363,282
2.7%
+7.81%
Austria
2,762,825,958
2.85%
2,949,428,059
3.3%
+6.75%
Slovakia
1,999,572,687
2.06%
2,133,842,702
2.39%
+6.71%
China
4,554,873,616
4.69%
4,848,180,285
5.42%
+6.44%
Costa Rica
1,802,529
0%
1,902,757
0%
+5.56%
Denmark
361,054,428
0.37%
379,925,664
0.42%
+5.23%
Italy
8,118,856,824
8.36%
8,502,159,573
9.51%
+4.72%
Hong Kong
16,178,672
0.02%
16,930,515
0.02%
+4.65%
Morocco
190,540,043
0.2%
198,987,255
0.22%
+4.43%
Netherlands
3,349,833,836
3.45%
3,493,765,217
3.91%
+4.3%
France
4,467,289,009
4.6%
4,626,069,127
5.17%
+3.55%
Sri Lanka
12,853,240
0.01%
13,274,130
0.01%
+3.27%
United Kingdom
1,863,143,617
1.92%
1,906,531,129
2.13%
+2.33%
Colombia
12,322,238
0.01%
12,483,470
0.01%
+1.31%
Hungary
6,178,006,431
6.36%
6,227,094,812
6.96%
+0.79%
Malaysia
105,270,210
0.11%
105,817,431
0.12%
+0.52%