Chair importers and buyers in United Kingdom importing from India
Authentic & Reliable , backed by 100% money back guarantee
Trusted by over 21,000 Clients Since 21 years
Available Offline & Online
Excel, Excel Dashboard, Auto Sync from Cloud, Online, Email, CD Rom
Dedicated Customer Support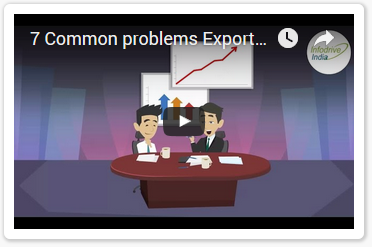 ---
How many exporters are available in product category?
Importers in United Kingdom Import Market have been playing a key role in the United Kingdom's import business from India.
In Sep 2018, the total number of importers United Kingdom were 232 decrease of 0 percent from Sep 2017 when they were about 232 in number. Total Imports to United Kingdom from India were valued at US$ 1.4 Million combined, an increase of 210.538 percent from the previous year.The maximum number of importers of United Kingdom preferred to import goods that lied in the value band $ 1 – $ 5 million, there were around 232 importers of United Kingdom that controlled the import market from India in this price band.
.
United Kingdom Chair importers from India - data sample
| Date | HS Code | Product Description | Port of Origin | Country of Destination | Quantity | Unit |
| --- | --- | --- | --- | --- | --- | --- |
| 31-08-2018 | 94036000 | WOOD VICTORIA CHAIR GOLD 4 PCS WHITE 4 P CS | JNPT | United Kingdom | 8 | PCS |
| 31-08-2018 | 87131010 | WHEEL CHAIRS FOR INVALID - WHEEL CHAIR ACTION -2 NG STD ALU. FORK 18 X 17 PART NO BQ1529470 - AF | Faridabad ICD | United Kingdom | 98 | PCS |
| 31-08-2018 | 94036000 | CHAIR SET (20160827) MAIN CHAIR 02 PCS , SIDE CHAIR 02 PCS BAJOT 02 PCS , PATALA 02 PCS , HAVANKUND 01 PCS | JNPT | United Kingdom | 1 | SET |
| 31-08-2018 | 87131010 | WHEEL CHAIRS FOR INVALID - WHEEL CHAIR ACTION -2 NG STD ALU. FORK 15 X 16 PART NO BQ1529465 - AF | Faridabad ICD | United Kingdom | 49 | PCS |
| 31-08-2018 | 94036000 | WOOD SOFA 01 PCS AND WOOD SIDE CHAIR G OLD IN COLOUR LUT NO.IGST/ME/DN-I/RFD-11 (LUT)067/2017-18DT.13/09/2017) | JNPT | United Kingdom | 2 | SET |
| 31-08-2018 | 94036000 | INDIAN WOODEN FURNITURE ITEMS OF SHEESHAM WOOD, CHAIR | Mundra | United Kingdom | 66 | PCS |
| 31-08-2018 | 98049000 | OLD & USED HOUSEHOLD GOODS & PERSONAL EF FECTS(ROCKING CHAIR, DRESSING TABLE, LAM P, BOOKS ETC) 1 LOT OF 7 PKGS | Delhi TKD ICD | United Kingdom | 1 | LOT |
| 31-08-2018 | 94036000 | INDIAN WOODEN FURNITURE ITEMS OF MANGO WOOD, CHAIR | Mundra | United Kingdom | 134 | PCS |
| 31-08-2018 | 87131010 | WHEEL CHAIRS FOR INVALID - WHEEL CHAIR ACTION -2 NG STD ALU. FORK 17 X 17 PART NO BQ1529469 - AF | Faridabad ICD | United Kingdom | 147 | PCS |
| 31-08-2018 | 94017900 | IRON CHAIR | Jodhpur ICD-Thar Dry | United Kingdom | 36 | PCS |