India's Top Import Trading Partners
"
Authentic & Reliable Data
India has 124 import trading partners
Trusted by over 24,000+ Clients Since 24+ years
Available Offline & Online
Excel, Excel Dashboard, Auto Sync from Cloud, Online, Email, CD Rom
Dedicated Customer Support
"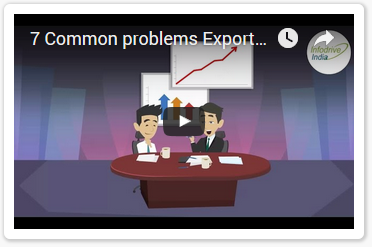 ---
India Import Trading Partner
During Jan-Aug-2018, India's total imports were US$ 748.7 Billion. The major trading partners of the India's import business were China, Saudi Arabia, United States of America, Indonesia, Switzerland contributing about 2% of the total imports.

More useful and detailed information is available from drill down interactive charts below.
Which Country Imports to India? -Jan to Aug-2018
Where India Imports From?
Click to Explore
What we Buy ?
Top 10 Products
Netmap to view the movement of goods
Country of Origin

(Click Country name to find major products imported to that country )

2017-2018 Comparison

Jan-Aug 2017 US$ M

%

Jan-Aug-2018 US$ M

%

YOY Growth %

Marshall Islands
73,825
0%
14,443,125
0.01%
+19464.09%
British Virgin Islands
708,718
0%
10,731,256
0.01%
+1414.18%
Saint Kitts And Nevis
31,200
0%
151,843
0%
+386.67%
Monaco
202,707
0%
944,444
0%
+365.92%
Thailand
2,965,438,575
0.95%
8,847,693,741
4.21%
+198.36%
Eritrea
4,527,061
0%
10,891,518
0.01%
+140.59%
Palestine
671,471
0%
1,572,953
0%
+134.25%
Mongolia
16,012,285
0.01%
26,442,073
0.01%
+65.14%
Bosnia And Herzegovina
12,739,086
0%
18,354,648
0.01%
+44.08%
Us Virgin Islands
1,054,529
0%
1,435,581
0%
+36.13%
Liechtenstein
2,026,634
0%
2,743,575
0%
+35.38%
Mauritania
68,768,563
0.02%
88,748,232
0.04%
+29.05%
Guyana
22,900,991
0.01%
29,154,203
0.01%
+27.31%
Comoros
21,460,973
0.01%
27,239,964
0.01%
+26.93%
Yemen
558,571,090
0.18%
692,843,134
0.33%
+24.04%
Cambodia
123,452,596
0.04%
147,797,325
0.07%
+19.72%
Seychelles
36,822,292
0.01%
43,510,017
0.02%
+18.16%
Samoa
1,920,173
0%
2,242,113
0%
+16.77%
Andorra
226,133
0%
262,885
0%
+16.25%
Gambia
113,203,172
0.04%
124,182,847
0.06%
+9.7%
Brunei Darussalam
52,124,600
0.02%
56,307,083
0.03%
+8.02%
Togo
311,704,553
0.1%
335,979,283
0.16%
+7.79%
Austria
429,190,304
0.14%
449,471,979
0.21%
+4.73%
Puerto Rico
80,215,960
0.03%
83,976,405
0.04%
+4.69%
Zimbabwe
112,002,936
0.04%
117,230,509
0.06%
+4.67%
Papua New Guinea
38,647,043
0.01%
40,175,756
0.02%
+3.96%
Iran
2,865,114,131
0.92%
2,913,942,408
1.39%
+1.7%
French Guiana
1,608,247
0%
1,634,796
0%
+1.65%
Greece
386,684,315
0.12%
392,071,428
0.19%
+1.39%
Uzbekistan
130,256,440
0.04%
131,676,961
0.06%
+1.09%
Albania
26,569,334
0.01%
26,689,107
0.01%
+0.45%
Angola
233,440,996
0.07%
234,014,662
0.11%
+0.25%
Rwanda
93,360,096
0.03%
93,592,781
0.04%
+0.25%
Qatar
1,290,066,737
0.41%
1,292,592,973
0.62%
+0.2%
Lesotho
27,130,393
0.01%
26,999,802
0.01%
-0.48%
Micronesia
288,123
0%
286,448
0%
-0.58%
Burkina Faso
117,622,295
0.04%
116,924,013
0.06%
-0.59%
Guinea
328,983,854
0.11%
326,897,449
0.16%
-0.63%
Netherlands
5,274,906,841
1.69%
5,238,372,431
2.5%
-0.69%
Iraq
1,217,017,919
0.39%
1,208,478,360
0.58%
-0.7%
Norway
243,905,606
0.08%
240,983,802
0.11%
-1.2%
France
4,516,373,376
1.45%
4,370,955,039
2.08%
-3.22%
Tunisia
271,413,229
0.09%
260,598,719
0.12%
-3.98%
Romania
343,254,272
0.11%
329,448,417
0.16%
-4.02%
Israel
2,010,497,375
0.64%
1,918,991,422
0.91%
-4.55%
Nigeria
2,188,294,636
0.7%
2,087,416,674
0.99%
-4.61%
Belarus
44,060,444
0.01%
41,802,198
0.02%
-5.13%
Indonesia
3,844,825,929
1.23%
3,635,381,418
1.73%
-5.45%
Macedonia
15,060,101
0%
14,082,190
0.01%
-6.49%
Switzerland
747,139,268
0.24%
698,094,612
0.33%
-6.56%