India's Top Export Trading Partners
"
Authentic & Reliable Data
India has 124 export trading partners
Trusted by over 24,000+ Clients Since 24+ years
Available Offline & Online
Excel, Excel Dashboard, Auto Sync from Cloud, Online, Email, CD Rom
Dedicated Customer Support
"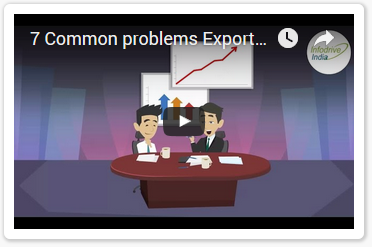 ---
India Export Trading Partner
During Jan-Aug-2018, India's total exports were US$ 209.9 Billion. The major trading partners of the India's export business were United States of America, United Arab Emirates, China, Bangladesh, United Kingdom contributing about 4% of the total exports.

More useful and detailed information is available from drill down interactive charts below.
Where India Export? -Jan to Aug-2018
Where India Export?
Click to Explore
What we Sell ?
Top 10 Products
Netmap to view the movement of goods
Country of Destination

(Click Country name to find major products exported to that country )

2017-2018 Comparison

Jan-Aug 2017 US$ M

%

Jan-Aug-2018 US$ M

%

YOY Growth %

Ghana
2,541,052,422
0.33%
19,227,780,279
2.57%
+656.69%
Libya
24,571,942
0%
172,436,879
0.02%
+601.76%
Chad
36,464,290
0%
227,896,979
0.03%
+524.99%
Liberia
35,200,243
0%
170,785,026
0.02%
+385.18%
Mauritania
3,486,669
0%
10,793,302
0%
+209.56%
Seychelles
861,840
0%
2,099,976
0%
+143.66%
Turkmenistan
17,928,322
0%
34,288,627
0%
+91.25%
Trinidad And Tobago
70,446,303
0.01%
133,495,003
0.02%
+89.5%
Ethiopia
32,099,833
0%
54,790,631
0.01%
+70.69%
United States Of America
22,254,527,903
2.85%
34,927,446,967
4.67%
+56.95%
Benin
217,192,308
0.03%
321,311,046
0.04%
+47.94%
China
309,331,229,936
39.65%
447,249,254,135
59.8%
+44.59%
Haiti
6,091,383
0%
8,352,612
0%
+37.12%
Azerbaijan
603,171,892
0.08%
780,370,450
0.1%
+29.38%
Gabon
266,982,212
0.03%
336,873,536
0.05%
+26.18%
Reunion
11,662,230
0%
14,295,842
0%
+22.58%
Togo
132,848,550
0.02%
159,368,814
0.02%
+19.96%
Vietnam
4,199,578,365
0.54%
5,009,965,933
0.67%
+19.3%
Mexico
2,595,836,635
0.33%
3,090,725,515
0.41%
+19.06%
Denmark
486,242,662
0.06%
559,765,919
0.07%
+15.12%
Kenya
65,776,638
0.01%
75,625,836
0.01%
+14.97%
Macedonia
31,560,979
0%
34,820,232
0%
+10.33%
Colombia
490,549,477
0.06%
539,661,096
0.07%
+10.01%
Lebanon
30,980,847
0%
34,051,453
0%
+9.91%
Cote D Ivoire
434,534,990
0.06%
476,410,893
0.06%
+9.64%
Bosnia And Herzegovina
7,730,714
0%
8,428,811
0%
+9.03%
Senegal
326,609,285
0.04%
353,308,867
0.05%
+8.17%
Turkey
1,234,906,669
0.16%
1,289,495,029
0.17%
+4.42%
Madagascar
126,814,886
0.02%
131,586,986
0.02%
+3.76%
Suriname
124,756,710
0.02%
124,478,678
0.02%
-0.22%
Morocco
811,644,468
0.1%
809,328,626
0.11%
-0.29%
Slovakia
83,692,630
0.01%
82,608,782
0.01%
-1.3%
Peru
2,027,331,091
0.26%
1,921,684,621
0.26%
-5.21%
Greece
98,512,386
0.01%
93,270,536
0.01%
-5.32%
Tunisia
106,418,587
0.01%
99,850,271
0.01%
-6.17%
Latvia
49,952,331
0.01%
46,162,291
0.01%
-7.59%
Japan
10,717,207,503
1.37%
9,835,917,292
1.32%
-8.22%
Iran
11,984,470,975
1.54%
10,966,465,843
1.47%
-8.49%
Cambodia
59,214,848
0.01%
53,640,358
0.01%
-9.41%
Belarus
207,129,632
0.03%
186,574,206
0.02%
-9.92%
Burkina Faso
573,661,808
0.07%
515,203,122
0.07%
-10.19%
Austria
840,530,212
0.11%
752,132,476
0.1%
-10.52%
Bangladesh
569,537,645
0.07%
505,826,542
0.07%
-11.19%
Bolivia
559,627,970
0.07%
495,105,740
0.07%
-11.53%
United Kingdom
3,682,419,638
0.47%
3,203,193,876
0.43%
-13.01%
Bahrain
392,360,707
0.05%
339,540,922
0.05%
-13.46%
British Virgin Islands
771,979
0%
664,984
0%
-13.86%
Dominican Republic
522,853,850
0.07%
449,099,163
0.06%
-14.11%
Cape Verde Islands
2,361,601
0%
2,007,272
0%
-15.0%
Iraq
17,221,669,799
2.21%
14,499,401,190
1.94%
-15.81%