Hungary's Top Import Trading Partners
"
Authentic & Reliable Data
Hungary has 124 import trading partners
Trusted by over 24,000+ Clients Since 24+ years
Available Offline & Online
Excel, Excel Dashboard, Auto Sync from Cloud, Online, Email, CD Rom
Dedicated Customer Support
"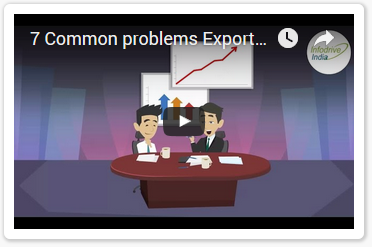 ---
Hungary Import Trading Partner
During Jan-Nov-2018, Hungary's total imports were US$ 113.0 Billion. The major trading partners of the Hungary's import business were Germany, China, Austria, Netherlands, Poland contributing about 5% of the total imports.

More useful and detailed information is available from drill down interactive charts below.
Which Country Imports to Hungary? -Jan to Nov-2018
Where Hungary Imports From?
Click to Explore
What we Buy ?
Top 10 Products
OriginCountry

(Click Country name to find major products imported to that country )

2017-2018 Comparison

Jan-Nov 2017 US$ M

%

Jan-Nov-2018 US$ M

%

YOY Growth %

Nepal
859,557
0%
3,463,053
0%
+302.89%
Ireland
179,228,310
0.13%
381,009,526
0.33%
+112.58%
Malta
19,196,633
0.01%
40,284,538
0.03%
+109.85%
Bangladesh
6,949,906
0.01%
12,348,541
0.01%
+77.68%
Kenya
9,610,615
0.01%
14,311,388
0.01%
+48.91%
Botswana
1,549,105
0%
2,080,677
0%
+34.31%
Luxembourg
87,702,692
0.07%
113,151,470
0.1%
+29.02%
Croatia
2,125,551,464
1.6%
2,624,604,079
2.24%
+23.48%
Greece
425,296,400
0.32%
517,038,145
0.44%
+21.57%
Portugal
461,251,638
0.35%
556,268,018
0.47%
+20.6%
Thailand
111,067,492
0.08%
130,407,410
0.11%
+17.41%
Belgium
2,077,227,503
1.56%
2,425,384,202
2.07%
+16.76%
Bahrain
6,513,103
0%
7,498,904
0.01%
+15.14%
Slovakia
5,341,330,304
4.01%
6,120,221,393
5.22%
+14.58%
For Jrep Mac
430,407,002
0.32%
491,726,341
0.42%
+14.25%
Ivory Coast
8,801,031
0.01%
10,032,717
0.01%
+13.99%
Sweden
1,535,730,904
1.15%
1,730,413,643
1.48%
+12.68%
Azerbaijan
51,447,412
0.04%
56,979,752
0.05%
+10.75%
Czech Republic
4,855,495,833
3.65%
5,292,187,440
4.52%
+8.99%
Philippines
57,505,393
0.04%
62,612,659
0.05%
+8.88%
Kosovo
58,313,444
0.04%
63,336,646
0.05%
+8.61%
Hong Kong
303,901,542
0.23%
329,055,754
0.28%
+8.28%
Senegal
16,580,617
0.01%
17,907,589
0.02%
+8.0%
Italy
5,623,558,226
4.23%
5,982,081,598
5.11%
+6.38%
Austria
5,520,182,200
4.15%
5,848,344,391
4.99%
+5.94%
United Kingdom
3,924,955,742
2.95%
4,147,459,462
3.54%
+5.67%
Kyrghyzstan
9,019,306
0.01%
9,478,338
0.01%
+5.09%
Slovenia
1,211,292,777
0.91%
1,270,831,424
1.08%
+4.92%
Lithuania
254,578,384
0.19%
266,694,406
0.23%
+4.76%
Germany
30,830,714,195
23.17%
32,271,771,948
27.54%
+4.67%
Poland
4,746,714,531
3.57%
4,946,984,013
4.22%
+4.22%
Romania
6,030,753,613
4.53%
6,257,192,198
5.34%
+3.75%
Finland
366,239,438
0.28%
378,430,419
0.32%
+3.33%
India
250,112,121
0.19%
256,675,203
0.22%
+2.62%
France
4,926,156,223
3.7%
5,039,103,101
4.3%
+2.29%
Spain
3,136,544,869
2.36%
3,204,893,410
2.74%
+2.18%
Liechtenstein
33,389,862
0.03%
34,078,219
0.03%
+2.06%
Sint Maarten
1,203,652
0%
1,226,357
0%
+1.89%
Ukraine
2,810,558,867
2.11%
2,855,958,501
2.44%
+1.62%
Cyprus
49,238,406
0.04%
49,827,215
0.04%
+1.2%
Mongolia
10,460,812
0.01%
10,583,657
0.01%
+1.17%
Denmark
886,955,886
0.67%
896,919,096
0.77%
+1.12%
Belarus
125,693,150
0.09%
127,073,336
0.11%
+1.1%
Bulgaria
1,246,886,734
0.94%
1,253,687,254
1.07%
+0.55%
Latvia
200,592,952
0.15%
201,618,343
0.17%
+0.51%
Montenegro
49,113,812
0.04%
49,225,340
0.04%
+0.23%
Netherlands
3,873,453,184
2.91%
3,873,762,020
3.31%
+0.01%
Oman
10,659,071
0.01%
10,459,707
0.01%
-1.87%
Lebanon
61,547,524
0.05%
59,422,994
0.05%
-3.45%
Secr Extra
73,659,554
0.06%
71,043,254
0.06%
-3.55%