Hungary's Fastest Import Products
Authentic & Reliable Data
Hungary has 124 import trading partners
Trusted by over 24,000+ Clients Since 24+ years
Available Offline & Online
Excel, Excel Dashboard, Auto Sync from Cloud, Online, Email, CD Rom
Dedicated Customer Support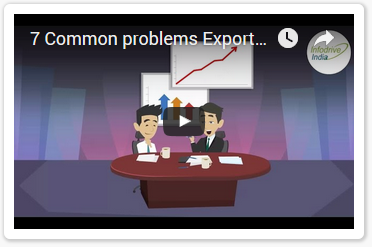 ---
Hungary Fastest Growing Import Products
Finding an Ideal Import product, is about finding products with high growth rate and high profit margins. New Products generally allow you that, going by growth rate, we can easily find the hidden low hanging fruits.
Top 5fastest growing products Imported in Hungary
HYDRAZINE...AND INORGANIC SALTS/ INORGANIC BASES/ METAL OXIDES..., NES with a growth rate of 193.67% CEREAL GROATS, MEAL AND PELLETS with a growth rate of 85.99% GLASS BEADS,IMITATION PEARLS,IMITATION PRECIOUS OR SEMI-PRECIOUS STONES with a growth rate of 63.09% SEMI-FINISHED PRODUCTS OF IRON OR NON-ALLOY STEEL with a growth rate of 62.07% MACHINE-TOOLS,OTHERWISE FOR WORKING WOOD,ETC.HARD PLASTICS,HARD MATERIALS with a growth rate of 56.02% COMPRESSION-IGNITION,COMBUSTION PISTON ENGINES(DIESEL/SEMI-DIESEL ENGINES) with a growth rate of 44.05% are among the products with the highest growth rate.The whole list is mentioned below:
[List of Top 5 fastest growing products imported from Hungary and other details]
How many importers are available in product category?
Top Products Imported to Hungary

(Click on Product to shipments details of each product)

2,017-2018 Comparison

Jan-Nov 2,017 US$ M

%

Jan-Nov 2018 US$ M

%

YOY Growth %

HYDRAZINE...AND INORGANIC SALTS/ INORGANIC BASES/ METAL OXIDES..., NES
8,858,146
0.01%
26,013,361
0.04%
+193.67%
CEREAL GROATS, MEAL AND PELLETS
1,619,054
0%
3,011,266
0.0%
+85.99%
GLASS BEADS,IMITATION PEARLS,IMITATION PRECIOUS OR SEMI-PRECIOUS STONES
2,206,424
0%
3,598,540
0.01%
+63.09%
SEMI-FINISHED PRODUCTS OF IRON OR NON-ALLOY STEEL
64,336,810
0.1%
104,269,751
0.15%
+62.07%
MACHINE-TOOLS,OTHERWISE FOR WORKING WOOD,ETC.HARD PLASTICS,HARD MATERIALS
36,439,652
0.06%
56,852,301
0.08%
+56.02%
COMPRESSION-IGNITION,COMBUSTION PISTON ENGINES(DIESEL/SEMI-DIESEL ENGINES)
195,528,392
0.3%
281,649,888
0.41%
+44.05%
SELF-PROPELLED BULLDOZERS,GRADERS,LEVELLERS,SCRAPERS,EXCAVATORS,SHOVELS...
91,020,240
0.14%
131,005,323
0.19%
+43.93%
FISH, FRESH OR CHILLED, EXCLUDING FISH FILLETS AND OTHER FISH MEAT(0304)
5,698,087
0.01%
8,188,171
0.01%
+43.7%
PHENOLS/ PHENOL-ALCOHOLS
4,069,360
0.01%
5,715,692
0.01%
+40.46%
OTHER FOOTWEAR WITH OUTER SOLES AND UPPERS OF RUBBER OR PLASTICS
128,139,556
0.2%
178,012,852
0.26%
+38.92%
UNDENATURED ETHYL ALCOHOL OF AN ALCOHOLIC STRENGTH BY VOLUME OF LESS THAN 80 % VOL/ SPIRITS, LIQUEURS AND OTHER SPIRITUOUS BEVERAGES.
54,436,626
0.08%
75,590,108
0.11%
+38.86%
PHOTOGRAPHIC FILM IN ROLLS, INSTANT PRINT FILM IN ROLLS, UNEXPOSED
887,157
0%
1,221,984
0.0%
+37.74%
HUMAN BLOOD/ ANIMAL BLOOD/ ANTISERA, ETC/ VACCINES, TOXINS, ETC
1,069,730,951
1.65%
1,472,630,014
2.13%
+37.66%
OTHER BARS AND RODS OF IRON OR NON-ALLOY STEEL, NOT FURTHER WORKED THAN FORGED, HOT-ROLLED, HOT-DRAWN OR HOT-EXTRUDED, BUT INCLUDING THOSE TWISTED AFTER ROLLING.
131,676,281
0.2%
180,752,372
0.26%
+37.27%
PETROLEUM GASES AND OTHER GASEOUS HYDROCARBONS
2,890,283,311
4.46%
3,909,940,938
5.67%
+35.28%
PREPARED BINDERS/ CHEMICAL PRODUCTS, NES/ RESIDUAL PRODUCTS, NES
141,701,750
0.22%
188,317,562
0.27%
+32.9%
FLAT-ROLLED PRODUCTS OF STAINLESS STEEL,OF A WIDTH OF LESS THAN 600MM
20,961,223
0.03%
27,728,852
0.04%
+32.29%
WOVEN FABRICS, <85% SYNTHETIC FIBRES, MIXED WITH COTTON,>170G/M2
7,951,760
0.01%
10,463,193
0.02%
+31.58%
CYCLIC HYDROCARBONS
142,850,022
0.22%
185,805,748
0.27%
+30.07%
BARS AND RODS, HOT-ROLLED,IN IRREGULARY WOUND COILS, OF IRON/NON-ALLOY STEEL
110,224,552
0.17%
141,555,235
0.21%
+28.42%
FISH, FROZEN, EXCEPT FILLETS AND OTHER MEAT(0304) - SALMONIDAE, EXCEPT LIVERS & ROES
8,129,147
0.01%
10,435,836
0.02%
+28.38%
ANGLES,SHAPES AND SECTIONS OF IRON OR NON-ALLOY STEEL
131,954,382
0.2%
168,423,847
0.24%
+27.64%
CRUSTACEANS, MOLLUSCS AND OTHER AQUATIC INVERTEBRATES, PREPARED OR PRESERVED.
2,103,895
0%
2,677,229
0.0%
+27.25%
OTHER VEGETABLES PRESERVED OTHER THAN BY VINEGAR, ETC, NOT FROZEN
35,033,271
0.05%
44,548,819
0.06%
+27.16%
JERSEYS, PULLOVERS, CARDIGANS AND SIMILAR ARTICLES, KNITTED OR CROCHETED
131,931,286
0.2%
166,861,278
0.24%
+26.48%
YEASTS (ACTIVE OR INACTIVE)/ OTHER SINGLE-CELL MICRO-ORGANISMS, DEAD (BUT NOT INCLUDING VACCINES OF HEADING NO 30.02)/ PREPARED BAKING POWDERS.
12,550,948
0.02%
15,831,740
0.02%
+26.14%
NONWOVENS, WHETHER OR NOT IMPREGNATED, COATED, COVERED OR LAMINATED.
72,424,476
0.11%
91,129,506
0.13%
+25.83%
ALUMINIUM PLATES, SHEETS AND STRIP, >0.2MM THICK
281,656,990
0.43%
349,974,484
0.51%
+24.26%
CUT FLOWERS AND FLOWER BUDS FOR ORNAMENTAL PURPOSES, FRESH, DRIED...ETC
12,807,296
0.02%
15,639,496
0.02%
+22.11%
HARVESTING,THRESHING,SORTING,GRADING MACHINERY EXCEPT IN HEADING 84.37
209,696,521
0.32%
255,472,373
0.37%
+21.83%
UNSATURATED ACYCLIC, CYCLIC MONOCARBOXYLIC ACIDS, THEIR... DERIVATIVES
14,642,374
0.02%
17,792,000
0.03%
+21.51%
FLAT-ROLLED PRODUCTS OF IRON/NON-ALLOY STEEL, OF WIDTH >600MM, HOT-ROLLED
376,849,294
0.58%
457,871,598
0.66%
+21.5%
VEGETABLE ALKALOIDS AND THEIR SALTS, ETHERS, ESTERS AND DERIVATIVES
11,886,971
0.02%
14,398,086
0.02%
+21.12%
OTHER FRUIT, FRESH, NES
17,743,646
0.03%
21,487,954
0.03%
+21.1%
MACHINERY FOR SORTING,SCREENING,AGGLOMERATING,FORMING FOUNDRY MOULDS
27,192,901
0.04%
32,915,014
0.05%
+21.04%
HALOGENATED DERIVATIVES OF HYDROCARBONS
8,840,201
0.01%
10,677,746
0.02%
+20.79%
HETEROCYCLIC COMPOUNDS WITH OXYGEN HETERO-ATOM(S) ONLY
27,041,620
0.04%
32,589,351
0.05%
+20.52%
FRUIT JUICES (INCLUDING GRAPE MUST) AND VEGETABLE JUICES, UNFERMENTED AND NOT CONTAINING ADDED SPIRIT, WHETHER OR NOT CONTAINING ADDED SUGAR OR OTHER SWEETENING MATTER.
50,462,806
0.08%
60,614,946
0.09%
+20.12%
WIRE OF IRON OR NON-ALLOY STEEL
46,225,019
0.07%
55,251,137
0.08%
+19.53%
PREPARATIONS OF A KIND USED IN ANIMAL FEEDING
211,154,479
0.33%
251,637,276
0.36%
+19.17%
OTHER UNCOATED PAPER AND PAPERBOARD, IN ROLLS OR SHEETS
95,287,356
0.15%
113,520,051
0.16%
+19.13%
ELECTRICAL CAPACITORS,FIXED,VARIABLE OR ADJUSTABLE(PRE-SET)
253,541,505
0.39%
301,484,449
0.44%
+18.91%
OTHER TOYS/REDUCED-SIZE MODELS,RECREATIONAL MODELS,PUZZLES OF ALL KINDS
225,459,460
0.35%
267,628,367
0.39%
+18.7%
WATERS, INCLUDING MINERAL WATERS AND AERATED WATERS, CONTAINING ADDED SUGAR OR OTHER SWEETENING MATTER OR FLAVOURED, AND OTHER NON-ALCOHOLIC BEVERAGES, NOT INCLUDING FRUIT OR VEGETABLE JUICES OF HEADING NO. 20.09.
123,269,222
0.19%
146,063,761
0.21%
+18.49%
VEGETABLES, COOKED OR UNCOOKED, FROZEN
22,915,090
0.04%
27,146,447
0.04%
+18.47%
WOMEN'S OR GIRLS' PANTIES AND SIMILAR ARTICLES, KNITTED OR CROCHETED
63,994,253
0.1%
75,770,536
0.11%
+18.4%
PANTY HOSE, TIGHTS, ETC, AND FOOTWEAR, KNITTED OR CROCHETED
48,777,532
0.08%
57,476,851
0.08%
+17.83%
MOTOR VEHICLES FOR THE TRANSPORT OF GOODS
637,044,282
0.98%
748,325,818
1.08%
+17.47%
DRIED LEGUMINOUS VEGETABLES, SHELLED
29,900,548
0.05%
35,116,948
0.05%
+17.45%
SATURATED ACYCLIC MONOCARBOXYLIC ACIDS AND THEIR... DERIVATIVES
31,017,413
0.05%
36,388,515
0.05%
+17.32%