Hungary's Top Export Trading Partners
"
Authentic & Reliable Data
Hungary has 124 export trading partners
Trusted by over 24,000+ Clients Since 24+ years
Available Offline & Online
Excel, Excel Dashboard, Auto Sync from Cloud, Online, Email, CD Rom
Dedicated Customer Support
"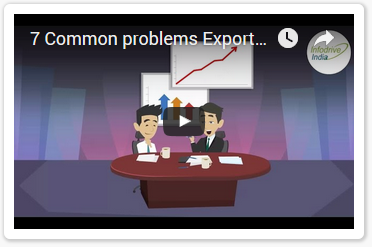 ---
Hungary Export Trading Partner
During Jan-Nov-2018, Hungary's total exports were US$ 117.4 Billion. The major trading partners of the Hungary's export business were Germany, Slovakia, Italy, Romania, Austria contributing about 5% of the total exports.

More useful and detailed information is available from drill down interactive charts below.
Where Hungary Export? -Jan to Nov-2018
Where Hungary Export?
Click to Explore
What we Sell ?
Top 10 Products
DestinationCountry

(Click Country name to find major products exported to that country )

2017-2018 Comparison

Jan-Nov 2017 US$ M

%

Jan-Nov-2018 US$ M

%

YOY Growth %

Iran
2,820,707
0%
76,741,060
0.07%
+2620.63%
Cambodia
1,564,100
0%
4,025,098
0%
+157.34%
N Det Extra
14,746,172
0.01%
33,731,922
0.03%
+128.75%
Qatar
156,155
0%
346,918
0%
+122.16%
Colombia
682,105
0%
1,436,151
0%
+110.55%
Kenya
1,049,262
0%
2,101,855
0%
+100.32%
United Arab Emirates
8,372,358
0.01%
16,382,833
0.01%
+95.68%
Cyprus
42,605,542
0.03%
77,231,753
0.07%
+81.27%
Latvia
53,309,765
0.04%
87,024,024
0.08%
+63.24%
Vietnam
336,915,210
0.27%
540,924,972
0.48%
+60.55%
Malta
13,845,398
0.01%
22,043,475
0.02%
+59.21%
Luxembourg
177,590,117
0.14%
274,528,644
0.25%
+54.59%
Nepal
388,500
0%
556,343
0%
+43.2%
Bangladesh
6,402,858
0.01%
8,610,482
0.01%
+34.48%
Republic Of Korea
1,690,956,235
1.35%
2,166,588,298
1.94%
+28.13%
Secr Extra
83,008,785
0.07%
105,115,128
0.09%
+26.63%
Russia
4,251,335,356
3.39%
5,368,578,819
4.8%
+26.28%
Sri Lanka
33,566,557
0.03%
41,707,565
0.04%
+24.25%
Slovenia
1,346,598,636
1.07%
1,628,938,126
1.45%
+20.97%
Belgium
2,230,474,064
1.78%
2,618,980,431
2.34%
+17.42%
For Jrep Mac
332,187,258
0.27%
383,636,806
0.34%
+15.49%
Greece
121,189,992
0.1%
139,753,274
0.12%
+15.32%
Portugal
220,521,319
0.18%
251,319,592
0.22%
+13.97%
Netherlands
5,076,475,588
4.05%
5,666,812,610
5.06%
+11.63%
Czech Republic
5,005,074,644
4%
5,579,179,666
4.98%
+11.47%
Denmark
678,576,392
0.54%
745,697,193
0.67%
+9.89%
Italy
4,754,274,750
3.79%
5,210,010,574
4.65%
+9.59%
Lithuania
182,160,761
0.15%
199,097,220
0.18%
+9.3%
Poland
5,784,793,303
4.62%
6,284,453,400
5.61%
+8.64%
Finland
304,486,238
0.24%
329,976,688
0.29%
+8.37%
Secr Intra
639,816,640
0.51%
687,257,052
0.61%
+7.41%
Costa Rica
1,865,353
0%
1,997,239
0%
+7.07%
Sweden
834,980,211
0.67%
884,729,851
0.79%
+5.96%
Germany
26,801,380,445
21.39%
28,370,928,311
25.34%
+5.86%
Austria
6,587,144,252
5.26%
6,957,804,188
6.21%
+5.63%
South Africa
47,352,226
0.04%
49,869,984
0.04%
+5.32%
Liechtenstein
12,945,079
0.01%
13,606,170
0.01%
+5.11%
Spain
1,744,740,335
1.39%
1,823,600,296
1.63%
+4.52%
Romania
3,046,255,529
2.43%
3,169,948,949
2.83%
+4.06%
Estonia
44,453,408
0.04%
45,514,291
0.04%
+2.39%
Philippines
219,586,623
0.18%
224,192,531
0.2%
+2.1%
Bulgaria
459,052,461
0.37%
465,058,757
0.42%
+1.31%
China
7,044,842,644
5.62%
7,029,512,084
6.28%
-0.22%
United Kingdom
2,054,159,081
1.64%
2,047,336,526
1.83%
-0.33%
Croatia
661,473,836
0.53%
655,339,359
0.59%
-0.93%
France
4,285,672,201
3.42%
4,228,306,370
3.78%
-1.34%
Pakistan
18,303,130
0.01%
17,909,554
0.02%
-2.15%
Turkey
1,193,653,164
0.95%
1,167,798,801
1.04%
-2.17%
Ireland
542,347,002
0.43%
530,567,892
0.47%
-2.17%
Slovakia
5,569,339,573
4.45%
5,417,559,889
4.84%
-2.73%